Our Services
Goodrich Family & Cosmetic Dentistry is staffed with knowledgeable and highly skilled professionals to perform the dental services you require. We are proud of the care we provide. We offer the following services.
General Dentistry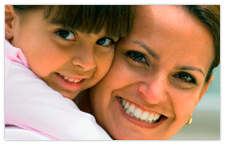 General dentistry involves both preventative and restorative procedures. Preventive dentistry is the ongoing care used to prevent the occurrence of tooth decay and other dental diseases. Restorative dentistry involves repairing and restoring damaged, decayed or dislodged teeth.
The first dental procedure we perform is a complete and thorough examination of the patient's mouth including x-rays. This allows Dr. Goodrich to determine what dental procedures a patient may need to restore them to optimal oral health.
---
Cosmetic Dentistry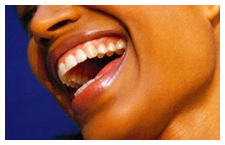 It's no secret that when you look good, you feel good. Sometimes a change is all it takes to help you feel your best. That's why so many people are turning to cosmetic dentistry for the smile they have always wished for.
Studies have shown that an attractive smile contributes to overall attractiveness — and a cosmetic dental procedure can make your teeth look years younger. Overall, the positive impact cosmetic dentistry can have on your life is priceless!
---
TMJ / Occlusal Disorders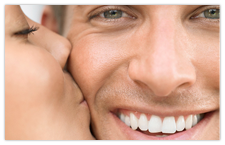 There are many factors that cause Tempomandibular Joint syndrome. Occlusion is the term that refers to the manner in which the upper and lower teeth fit together when the jaw joints are closed. As with most things that are used a lot, the muscles and ligaments that position the jaw joints become trautimized causing pain and dysfunction.
Dr. Goodrich is highly trained in treating her patients with TMJ/occlusal disorder.
---
Full Mouth Rehabilitation
Full Mouth Rehabilitation corrects imperfections in bite position and enhances the appearance of the smile. Anyone with short, worn teeth or those that are chipped and broken throughout the mouth would be an excellent candidate. Combining the science of occlusion with the artistry of Cosmetic Dentistry, Full Mouth Rehabilitation creates a smile that is functional, comfortable and beautiful.
---
Prosthetic / Implant Dentistry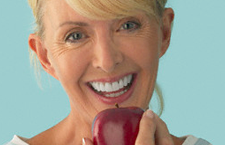 Prosthetic Dentistry deals with the restoration and replacement of missing teeth using implants, bridges or dentures.
Whether it's from injury, disease, or decay, tooth loss is a very common problem that most adults will face at some point in their lives. Today, many options are available for replacing missing teeth. Dr. Goodrich will discuss your options and provide you with comfortable care that will restore your smile and your health.
Services
Latest Dental News