Location
Our offices are conveniently located in the Crowne Point Office Park on NW 16th Blvd. We are just east of the Thornebrook Shopping Center on the corner of NW 43rd St. and NW 16th Blvd.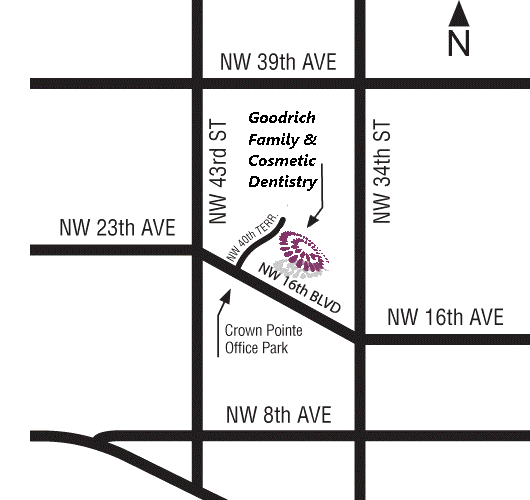 Contact Info
Goodrich Family Dentistry
2121 NW 40th Terrace,
Gainesville, FL 32605
Email: erbesandgoodrich@gmail.com
Phone: 352-375-3758

Print Map
For printable version of
location map, click here.